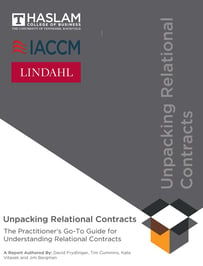 Relational contracting is one of the high-growth models for increased collaboration and improved performance.
But what is a relational contract, why is it beneficial and what steps are needed to develop and manage such agreements?
In 'Unpacking Relational Contracts,' IACCM, University of Tennessee and Lindahl law firm come together to provide the definitive guide. Register today to receive your free copy.